Steps I Took To Handle Burnout
I am telling my story about steps I took to handle burnout, but I want to put a disclaimer at the beginning. I am not a mental health professional. Do not construe anything I say to be professional mental health advice.
I've always wanted to be a high impact person. I want my life to count for something. I think most people want that. In the United States, where the idea of "living the American dream" is prominent, this desire to make a difference and to live the dream often leads to people living life by going as fast as possible. By late 2020 I found myself doing that. I found myself going in too many directions.
Trying to start an IT business.
Work a full time  IT job.
Study for an IT certification.
Write 2 blog posts a week.
Began answering questions on technical forums.
Dealing with the stress of a global pandemic.
I moved out of the house I raised my kids in for 17 years just one day after my birthday.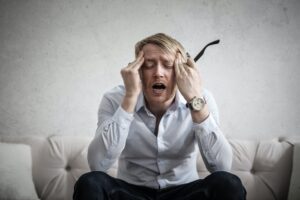 That's a tough combination. I was excited and full steam ahead on all of those things for several months in 2020. In December I took vacation time for the last two or so weeks of the year. The plan was to throw myself even more into launching the business, studying for the 70-764 and blogging.  However, what I discovered on those first few days of vacation was that I just couldn't make myself do any of it. I realized I was exhausted.
You've heard the phrase about burning the candle at both ends to describe people who are really working hard and staying busy in life. During the latter half of 2020 I hadn't just been burning the candle at both ends, I'd been trying to melt the whole thing with a blow torch! I was burned out – mentally spent. Symptoms of depression seemed like a real possibility. I needed to takes some steps to handle burnout.
So, what did I do?
Making Time for Down Time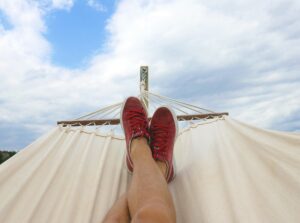 I rested as a way of combating burnout. That "working vacation" in December 2020 turned into a couple of weeks of doing a whole lot of nothing. I actually took a vacation from my problems and my stress. No writing blog posts or studying for certifications, and I didn't really work on developing the business either.
I also eventually decided to take a consistent day off. For a few weeks in 2020 I was getting up at 7:30 AM on Saturday and Sunday to start work on blogging and business strategy. I would work for 4 or so hours every Saturday and Sunday morning, then I would take a break for awhile and go do something else. During that time I would frequently return to work on blogging that evening. Even when I decided not to get up early on Saturday and Sunday, I was still dedicating the first few hours of both days to blogging and technical work. Essentially, I was working 7 days a week.
Many years ago I worked two jobs and had only 2 days a month off. That's right – 2 days a month!  I did that for 5 years and was elated when I no longer had to do that. I remember how dropping down to one job changed me quite rapidly, and for the better. Going back to that was not something I wanted to repeat, but I still knew that I would need to put in some effort on my own time to accomplish any of the goals I had.
As a result, I've started taking off all day on Saturdays. For probably 2-3 months, I haven't done anything technical on Saturdays. On Sundays, I sleep in like a person would normally do on their day off and then I do probably 2-4 hours of technical work. This has made a big difference in my mental energy levels. Our bodies and minds were not designed to be going, going, going. We need down time. We need recreation.
Re-focused My Certification Efforts
I had been working hard on the 70-764 SQL Server certification. As I worked through that material, I realized I was learning, or re-learning, a lot of things that I probably wasn't  going to use any time soon. I had previously been studying for the AZ-900 and switched to the 70-764 because I knew the deadline for that certification was coming. With this new realization, I switched back to the AZ-900 some time in early to mid-January because I could see more potential for using what I was learning. I'm happy to say that in early March I passed the AZ-900! Three weeks later I passed the DP-900 and I'm working on the DP-300.
De-prioritizing My Business
This seems like a bad idea for my business, but it is the choice I made. Remember what I said earlier? I was doing too many things at once. Something had to give and I decided to fight burnout by de-prioritizing my business.
From March 2020 until early December 2020 I had been working hard on business plans and talking to friends in and out of the tech industry to get input. In October 2020 I incorporated the business, currently just named Lee Markum LLC. It is a tech company focusing on helping people with their SQL Server performance issues. I paid a local web developer a small amount of money to make some changes to the website because those changes desperately needed to be made and I wanted to focus on other aspects of the business.
I contacted a company in Canada who works with SQL Server professionals to update websites. The price was a bit of a steep investment so I wanted to wait until I had more cash on hand. I also made some software purchases around the time of the Black Friday sales in November 2020.
The one thing I hadn't wanted to do was to try to start this business on my own, but that's what ended up happening. I invited some friends to launch it with me, and for a few months there was interest. However, what I realized was that while I was full steam ahead on this because the idea of this business had been brewing in my head and heart for about 10 years, the timing just wasn't right for my friends to join me in the adventure. I have no hard feelings toward my friends. As I said, the timing just wasn't right for them to be involved in the ways I envisioned.
So, the business went on hold for a bit. I needed to get a detail about my Doing Business As name straightened out anyway. Thanks to the slow grinding wheels of state government, that issues wasn't resolved until sometime in March 2021.
No Blogging or Technical Forums
I didn't intentionally decide to take a break from blogging and answering questions on forums. This just sort of happened, but I think it was for the best. Blogging takes a fair amount of time and energy. I took the time off in December, but in January I still found that I only had the mental capacity to do my full time technical job as a SQL Server DBA. Compiling blog ideas and  creating drafts still occurred, but that's as far as I made it and so that is why I have had only 3 posts this year. I plan to get a queue of posts written so I can post at least once a week. I spent my time in Feb/March focused on the two Azure tests I took so I could get them out of the way.
So that's a big part of what has been going on with me and my various projects. The previous year has been hard on all of us. I am certain most everyone would like to forget that 2020 happened, and we're all coping the best way we know how.
Next Steps to Take
Assess your well-being. Think deeply about how you're truly doing right now.
Don't be afraid to seek professional help.
Watch this presentation from Tracy Boggiano on "Mental Health in IT" presented at PASS this last Fall.
Check out this post from SQL Server guru Kendra Little where she gives advice to her 20 year old self.
Also read here where Kendra talks about experiencing burnout for herself and what she did.